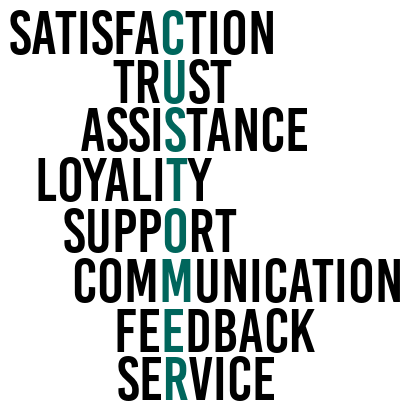 Customer Satisfaction is our greatest concern
Through many years of experience in the field of mobile machine tools, we offer our customers competent advice and solutions at the highest level. We see ourselves as a partner to our customers, with whom we work in a spirit of trust and honesty.
We respond to the wishes and requirements of our customers – we are always loyal, flexible and innovative! That is why we are able to implement projects that pose a challenge in a short time period.
The fun at work and the passion for our projects are never lost to us and so we remain customer-oriented and creative. We consciously use the different talents and experiences of our team to gain new perspectives and ideas. This is our biggest success factor.
environmental awareness
Sustainable and environmentally conscious behavior is an integral part of our values. We strive to make all processes as environmentally friendly as possible. We obtain a large number of our components from selected, regional and professionally positioned partners and suppliers with whom we have been working for decades. This is not only good for smooth communication. The short distances also ensure environmentally friendly logistics.
We make the most important contribution to our environment with the quality of our products! These are characterized by longevity, efficiency and focus on the future.